Fiberglass Single floor RIB
Model MX240
LIGHTWEIGHT, EASY TO HANDLE AND RELIABLE
Our base models are made for the cost-conscious boater that still wants performance. They are equipped with a sturdy single, non-skid floor and roomy interiors to hold plenty of cargo. The built-in davit pad-eyes come factory installed and these models have three lifting points.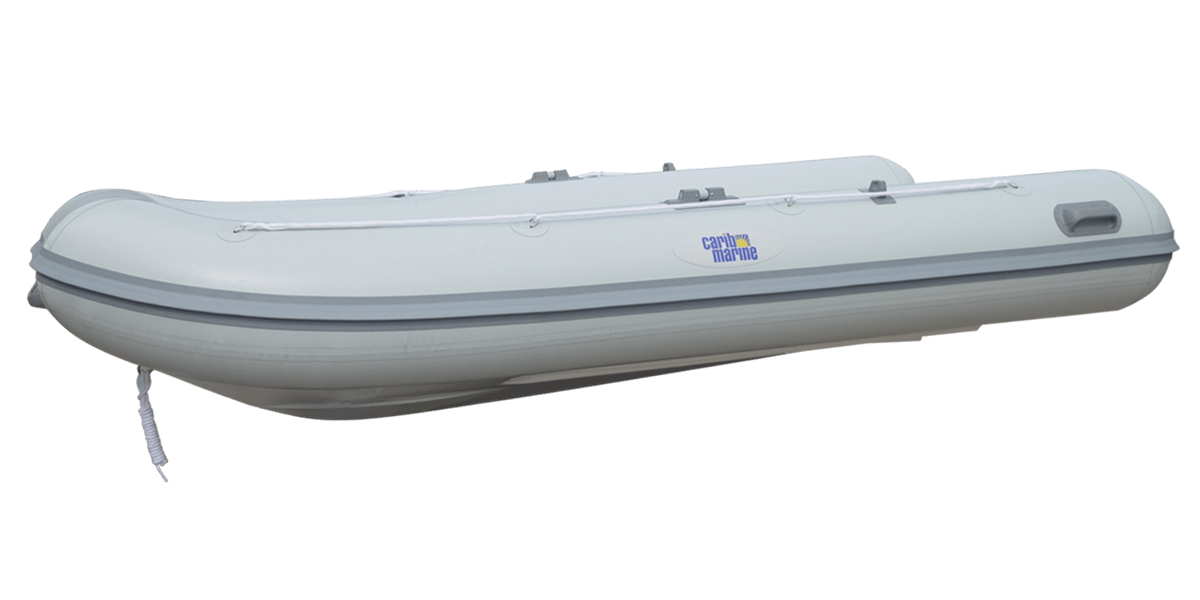 Model
CRB/SSMX-240/0
Overall Length
2.43m (7'10")
Overall Width
1.59m (5')
Passengers
3
Approx. Wg.
39Kg (86Lb)
Max Load*
460Kg (1014Lb)
Outboard Max HP
6.5hp (short shaft 15")
Inside length
1.56m (5'1")
Inside Width
70cm (2'3")
Tube diameter
42cm (16.5")
Air-Chambers
3
Hypalon type
Achilles T10
St.Maarten
List Price †
$2,268.25

* Loaded weight should include everything except hull.
All the specifications on this sheet are CE certified.
† The "St.Maarten List" price is based on the sticker price in St.Maarten. Due to local taxes and duties, prices in our various locations may differ from the catalog price, and we can explain the differences to you. All locations within the Budget Marine Group are committed to giving you the best possible price. Yachts In Transit, Export Customers and Non Residents that provide proof of this status can apply for St.Maarten Offshore pricing.
Interested in one of our RIBS or other products out of the Carib Marine line
Feel free to ask for a quote without any obligation.